Reactive and Precautionary COVID-19 Cleaning Services
Returning to a safe and clean space is a top priority for many companies in light of COVID-19. At Total Quality we have partnered with Certified Industrial Hygienists to create a cleaning protocol to provide you with the safety and assurances that you need to get your teams back to work. No matter what level of cleaning you need, we've got you covered!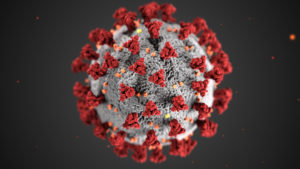 COVID-19 Specialty Services Offered
Precautionary Services
Precautionary services will be offered for areas that have no confirmed or suspected cases of COVID-19. These services include cleaning and disinfecting of high touch areas, including door press plates, light switches, restroom fixtures, etc. All disinfectants used are registered with the EPA and will be used according to the manufacturers instructions. Disinfectants will be allowed to air dry to ensure the proper dwell time has been achieved.
Reactionary Services
Reactionary services are offered in situation where a confirmed or suspected case of COVID-19 have been reported. These highly detailed services are performed to follow  a site specific cleaning and disinfecting protocol written by a Certified Industrial Hygienist (CIH). Proper PPE and EPA registered disinfectant are used to ensure a safe areas is produced.
Verification by a Certified Industrial Hygienist
Services Follow Interim Guidance Set By Center for Disease Control and Prevention (CDC)
EPA Registered Disinfectants